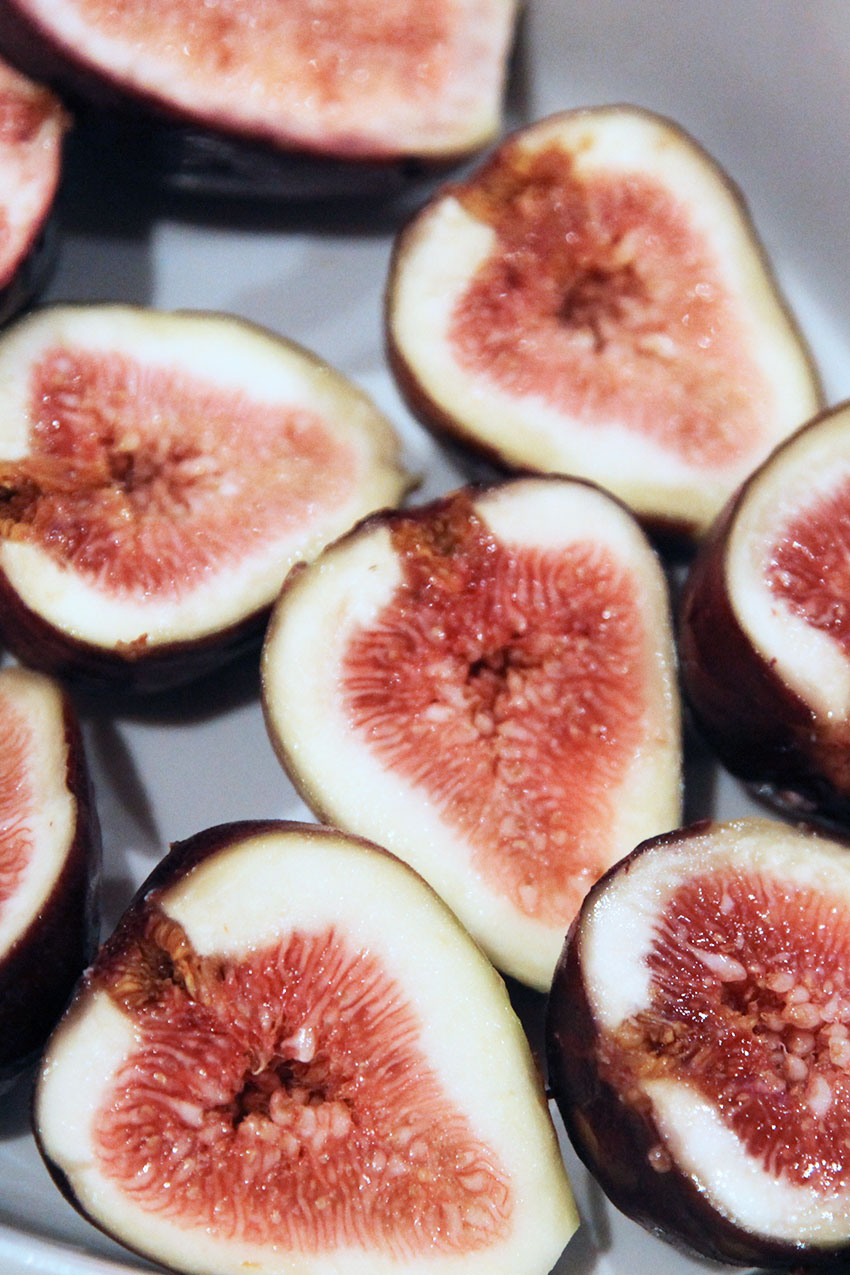 Now that Big H is 10 months old it won't be long before he is eating dinner with the family (no separate kids meals for us!). So as often as I can I like to give Big H what we are having for dinner – only puréed.
It has been a challenge to avoid adding salt/sugar to recipes and instead substituting with fruits and other ingredients to add sweetness or saltines.
Duck with Grilled Figs & Date Sauce
Ingredients
If cooking only for baby
1

duck breast

2

figs

1

large potato

balsamic vinegar

5

dates

pinch of bi-carb soda

Tiny splash dry sherry

(optional)

1/2

cup

of water
If cooking for a family of 3
3

duck breast

6

figs

balsamic vinegar

10

dates

pinch of bi-carb soda

Splash dry sherry

(optional)

3/4

cup

of water
Instructions
Directions if cooking only for baby
I removed the fat from the duck and chopped it into pieces before adding to the steamer basket along with the potato. Depending on what type of steamer you have, you could steam the duck breast as a whole. Steam for approximately 15 minutes or until cooked through.

Once cooked add duck and potato to the blender along with the cooked figs (see below) and two teaspoons of the date sauce.
For the Date Sauce
Chop dates and add to a saucepan. Add water and bring to the boil. Remove from of the heat and add bi-carb soda. Stir until dates start to breakdown. Allow to cool a little and add dry sherry and extra water if the consistency is too thick. Pass through a sieve.
For the Figs
Chop the figs in half and add to a baking dish. Drizzle with balsamic vinegar and grill for approx. 5 minutes. You want them to be tender but still holding their shape
Directions if cooking for the family
Use a sharp knife to score the skin of the duck breasts (without slicing all the way into the flesh)

If using a sous vide - vacuum breast and cook for 40 minutes at 64 degrees C (147 degrees F). Once cooked sear the breast in a frying pan skin-side down over medium-high heat to render the fat. Allow to rest

Alternatively - Heat a little oil in a frying pan over medium-high heat. Sear the duck, skin-side down, for 7 minutes reduce the heat to medium-low after 3 minutes. Turn the breasts over and place the pan in the oven for a further 5 minutes. Transfer to a plate and let rest for 5 minutes.

While the duck in resting place figs in the oven.
To Assemble
Slice duck and add to a serving plate along with the figs. Drizzle some of the remaining balsamic from the fig pan and top with the date sauce.