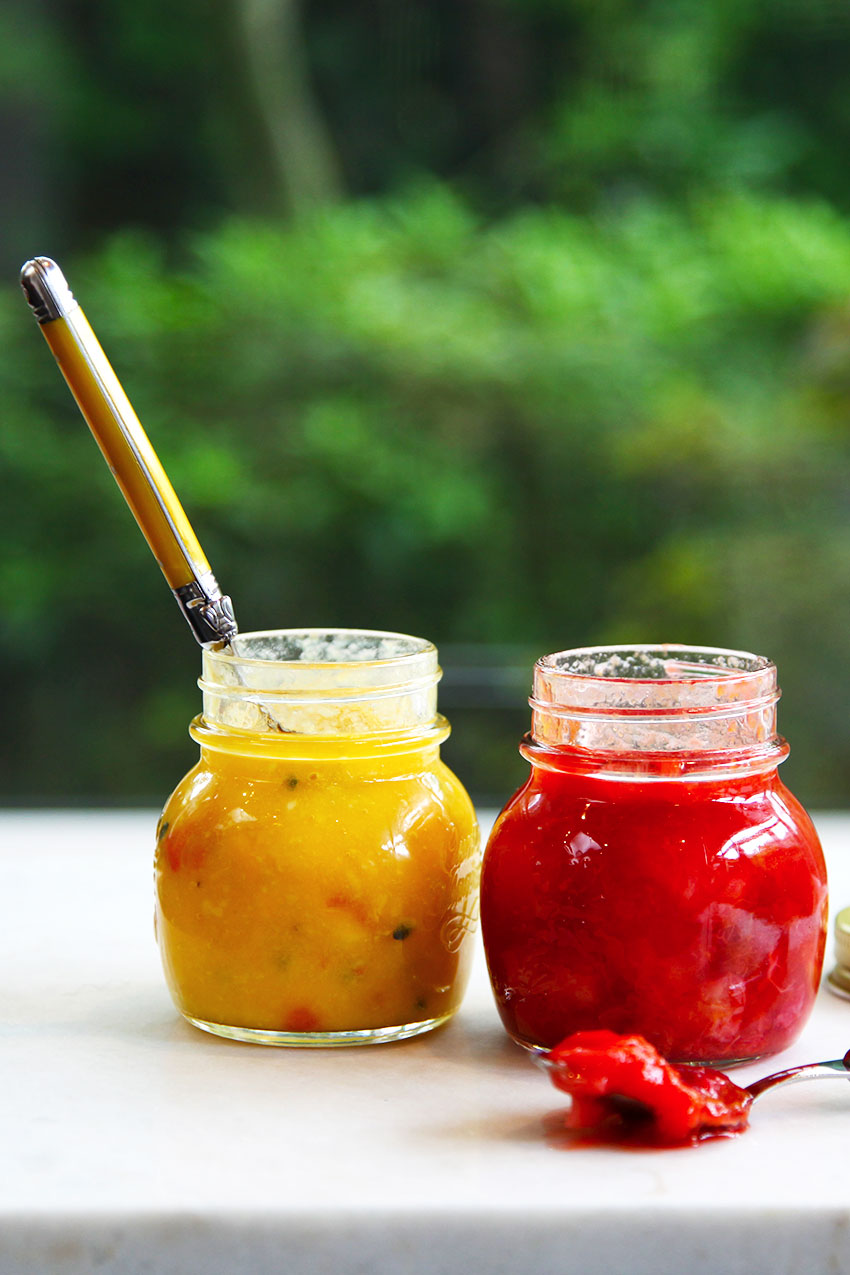 Summer Fruit Puree with mango, banana, passionfruit and peach. Simply added to a blender and pulsed til smooth. No cooking required. Baby will love it and so will you.
The Stone Fruit Puree with Cinnamon and Star Anise is simmered on the stove top until tender so the spices can infuse the mixture. It is a great way to start introducing spices to your baby.
Both are delicious on there own, add to your porridge of a morning, or on top of your dessert.
Stone Fruit Puree with Cinnamon and Star Anise
Ingredients
Use any stone fruit you like. I used approximately 4 cups of the following

Peach

Plum

Nectarine

Apricot

Cherries

1

Cinnamon stick

2

Star anise
Instructions
Wash and remove all stones from fruit

Chop and add to the sausepan with the cinnamon stick, star anise & 1/2 cup of water (adjust water depending on fruit quantity used)

Cook on medium heat, stirring occasionally until cooked. Roughly 15 minutes for extra soft fruit. If your baby is used to lumps then cook for approximately 10 to 12 minutes. Add extra water if needed.

Once cooked discard cinnamon stick and star anise and serve

For a smoother consistency add to blender and puree

Freeze remaining mixture
Notes
This puree is quite tart. Try adding some apple or a banana to add a little sweetness without using sugar.
For babies over 12 months add a couple of tablespoons of honey.