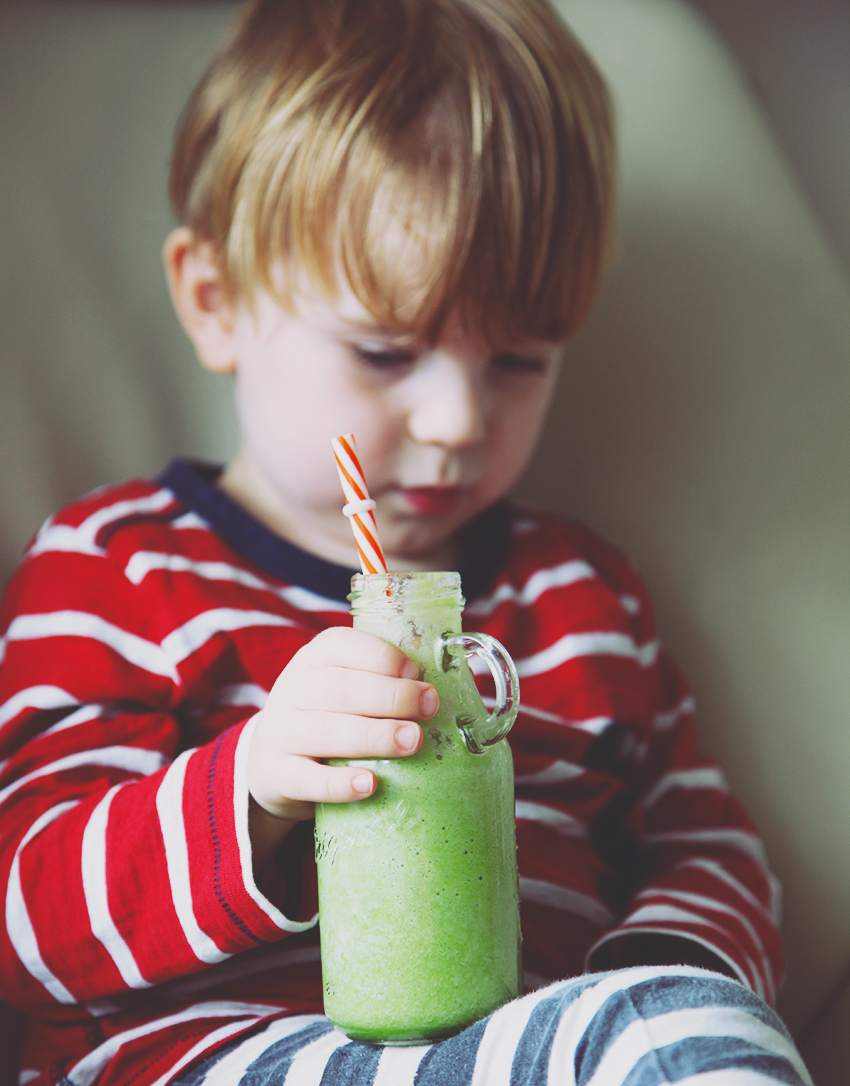 Green smoothies are to H what lollies are to a lot of kids – he absolutely loves them.
Guaranteed if we walk past a juice bar, he will drag me kicking and screaming until he gets one – he loves to choose the ingredients and it has become his little treat after daycare a couple of times a week. 
This one was made up of kale, cucumber, pineapple, and mint.  It is lovely and refreshing and not overly green tasting.  A good intro to green smoothies if your little one is not used to them.  
Enjoy xx
Watch our little video of H making this smoothie all on his own – and taste testing of course. Click play to watch it here… 
Green smoothie with kale, cucumber, pineapple and mint
Ingredients
1/4

large fresh pineapple

1

apple

1

cucumber

1

cup

water

a few springs of mint

3

stalks kale

handful of ice cubes
Instructions
Add all the ingredients to a high speed blender; blend until smooth.

*to sweeten add your sweetener of choice (honey, maple, fresh dates, etc)
Notes
This makes enough to serve two people plus a little left over for the next day.