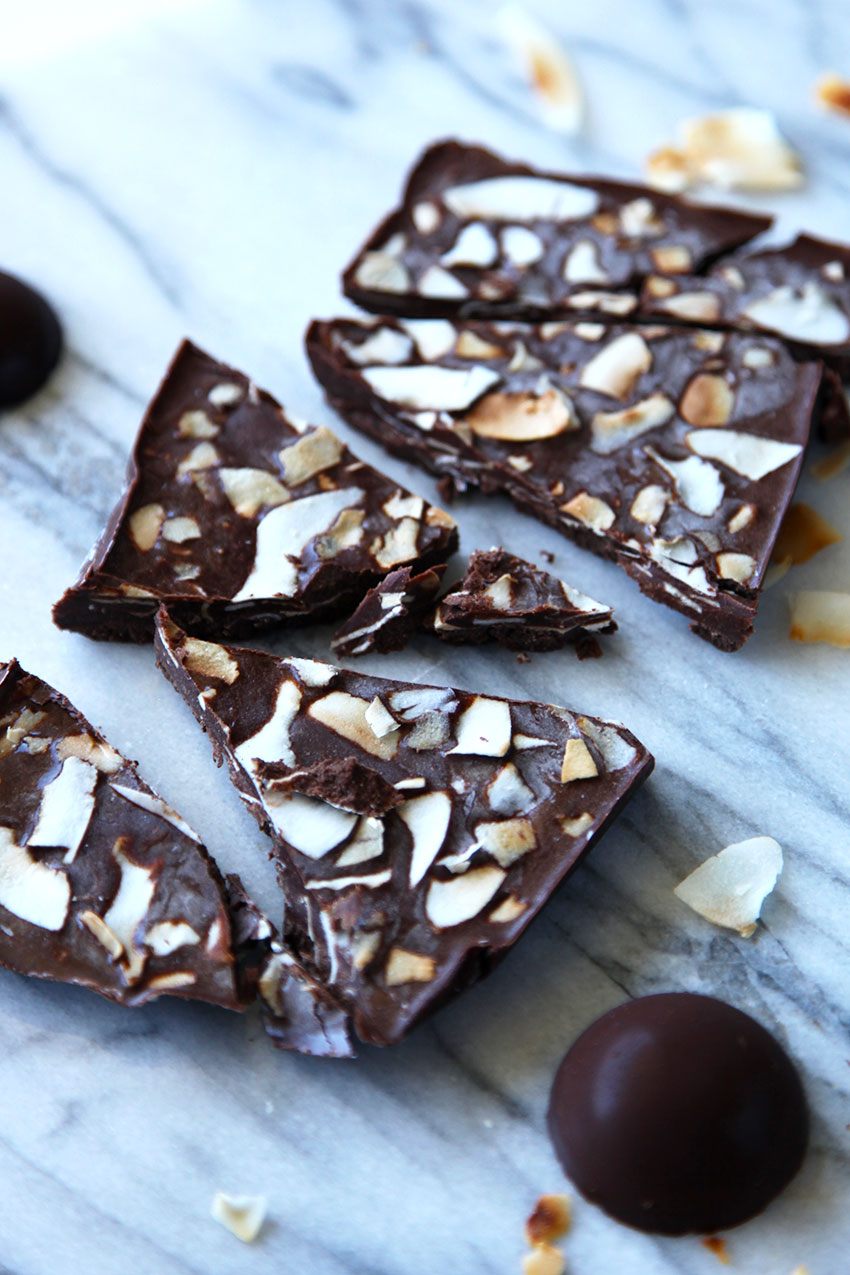 Well Easter has come and gone and I got away with it for another year.
H still doesn't like chocolate!
He wanted a kinder surprise bunny and a big kinder surprise egg – its all about the toy inside obviously! He was a happy boy but had no interest in the chocolate. I totally ate his share and mine!
The plan was to post this healthy homemade golden rough chocolate recipe before Easter but it didn't happen. Never mind, here it is now and its a good one.
I was super surprised at just how good this chocolate was. It's vegan, sugar-free, dairy-free and taste so much like a golden rough I've called it that! It's made with coconut oil, cocoa (get the sugar-free stuff from the health food store), tahini, and toasted coconut – that's it.
Once melted, pour into a dish lined with baking paper and top with toasted coconut. Keep it in the fridge or freezer as it will melt if left out on a hot day. If using moulds add the coconut first and poor the chocolate over the top.
Homemade Golden Rough
Ingredients
1/2

cup

coconut oil

1/2

cup

cocoa powder

(unsweetened from the healthy food store - its a super food!)

1

tablespoon

tahini

(I used hulled in this recipe but use either)

3

tablespoons

rice malt syrup

(or your sweetener of choice)

handful of coconut chips

(preferably the unsweetened kind)
Instructions
Add the cocoanut chips to a dry frying pan and cook over medium heat until golden - watch them close as they will burn easily.

Melt the coconut oil in a saucepan on low heat. Whisk in the cocoa, followed by the tahini, rice malt syrup. Poor into a baking paper lined dish and sprinkle with the toasted coconut. Freeze until set. Serve straight from the freezer or fridge.
Notes
My chocolate bar was about 1cm thick. Crimp the baking paper at one end so it doesn't run to thinly.
If pouring into moulds add the coconut first and then the chocolate mixture.
If it is a hot day the chocolate will melt if left out of the fridge too long.