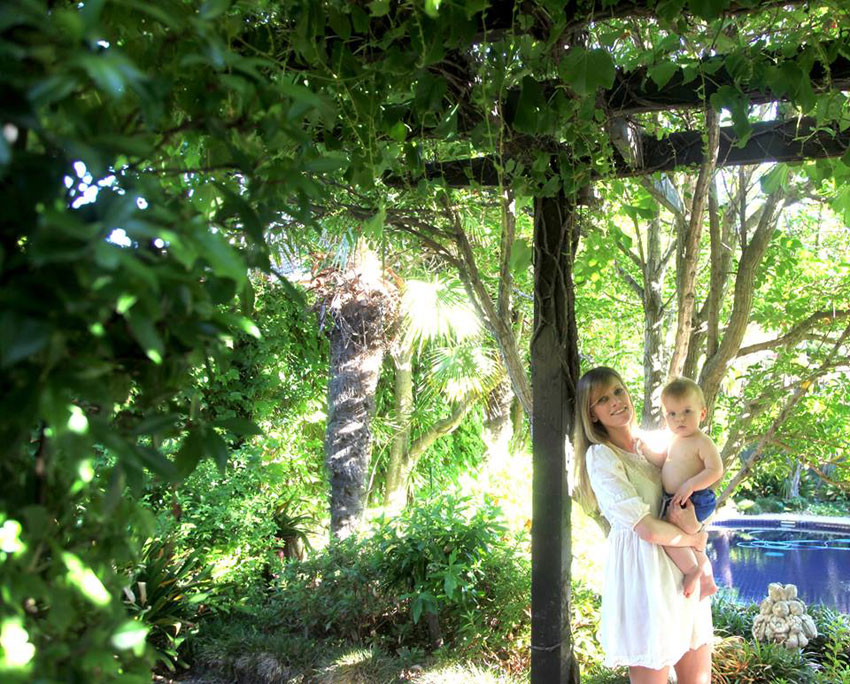 I was browsing my favourite mummy blogs and noticed I had been tagged by Katie from
Owls and Monsters
to take part in 'The Mommy Tag'. I thought it sounded like fun and it is a great way for you all to get to know me and my experiences of motherhood thus far a little better.
1. Are you a Stay at Home Mum, or a Working Mum?
I am currently a stay at home mum. I have just finished 12 months maternity leave and was very lucky to have it extended another 12 months. I have a small jewellery business –
CRISTIE.com.au
, that has been very neglected since Big H came along and I also love to paint. I'm hopeful that I will get back into both in the next 12 months
2. Would you have it any other way?
No, I love staying at home with H. I would miss him too much if I went to back to work full time
3. Do you co-sleep?
No, we have a really soft bed and I was always concerned he would roll and not be able to breathe. I do occasionally pop him in with me of a morning now that he is older – and it is so nice
4. What is your one must-have item for your baby?
The Baby Bjorn Miracle Carrier was great in the early days. It made it a whole lot easier getting Big H to sleep. Especially of an evening when he was particularly fussy. Now – at the 12 month mark, the IKEA
EKORRE Toddle wagon/walker
. You can tighten the wheels so it can't get way from them. He loves it and it has saved my back.
5. How many kids do you plan on having?
I think it will be just the one
But I do love it so much, I could have had a whole bunch!
6. Date night? How many nights per month?
Zero! Not so good I know
7. Your childs favourite show?
My little guy is only 12 months, so no TV for him just yet
8. Name one thing you bought before you had your baby and never ended up using?
Lots of cute baby shoes and outfits that he outgrew before he got a chance to wear
9. Your child's favourite food?
There are a few standout favourites. Avocado, tomato, cheese (although not too keen on blue, but I'm working on it) and grapes
10. How many cars does your family have?
We have two cars. A 4-wheel drive and a 2 door car. Cam takes the 4-wheel drive as it is better on fuel. I have perfected getting H into and out off the 2 door, but it's getting harder the bigger he gets!
11. Weight gain before pregnancy, during and after and now?
My weight has never varied much. During pregnancy I gained about 15 kg and was fortunate to lose it very quickly. I think it was mostly due to breastfeeding
12. Dream holiday with your kids?
Umm, anywhere would be nice! Europe maybe
13. Dream holiday without your kids?
I think I may be a little obsessed with my child! I don't want to go away without him
14. How has your life changed since your baby has been born?
It has changed massively, but for the better. It is such a rewarding experience to watch him grow and learn and to see his little personality develop
15. Finish the sentence: 'It makes my heart melt to see … '
Harrison look up at me with his big blue eyes (when I am breastfeeding) and give me a beautiful/cheeky smile – it gets me every time
16. Where do you shop for your kids?
Locally and online. County Road, Indie Kids, Seed, Target, Bonds, etc.
17. Favourite makeup and skincare products?
I do put a little makeup on everyday. I feel better and look a whole lot better for it! I use Clinique Super City Block sunscreen as a moisturiser under my makeup, Clinique Anti-blemish foundation. Stila lip & cheek stain in passionfruit crush. Dior powder eyebrow pencil. Covergirl mascara, Revlon eyeliner and that's about it for everyday wear.
18. Huggies or Pampers?
Huggies. I'm not sure that we have Pampers in Australia
19. Have you always wanted kids?
Yes, I always said four. I think I probably started a little late to have that many though.

20. Best part about being a mum?
It is just such a wonderful experience. I love every aspect of it. I never though I could love anyone as much as I love Harrison – he is my everything
I tag all of you mummies to take part, and would love for you to post your links below so I can take a read!
I also tag: