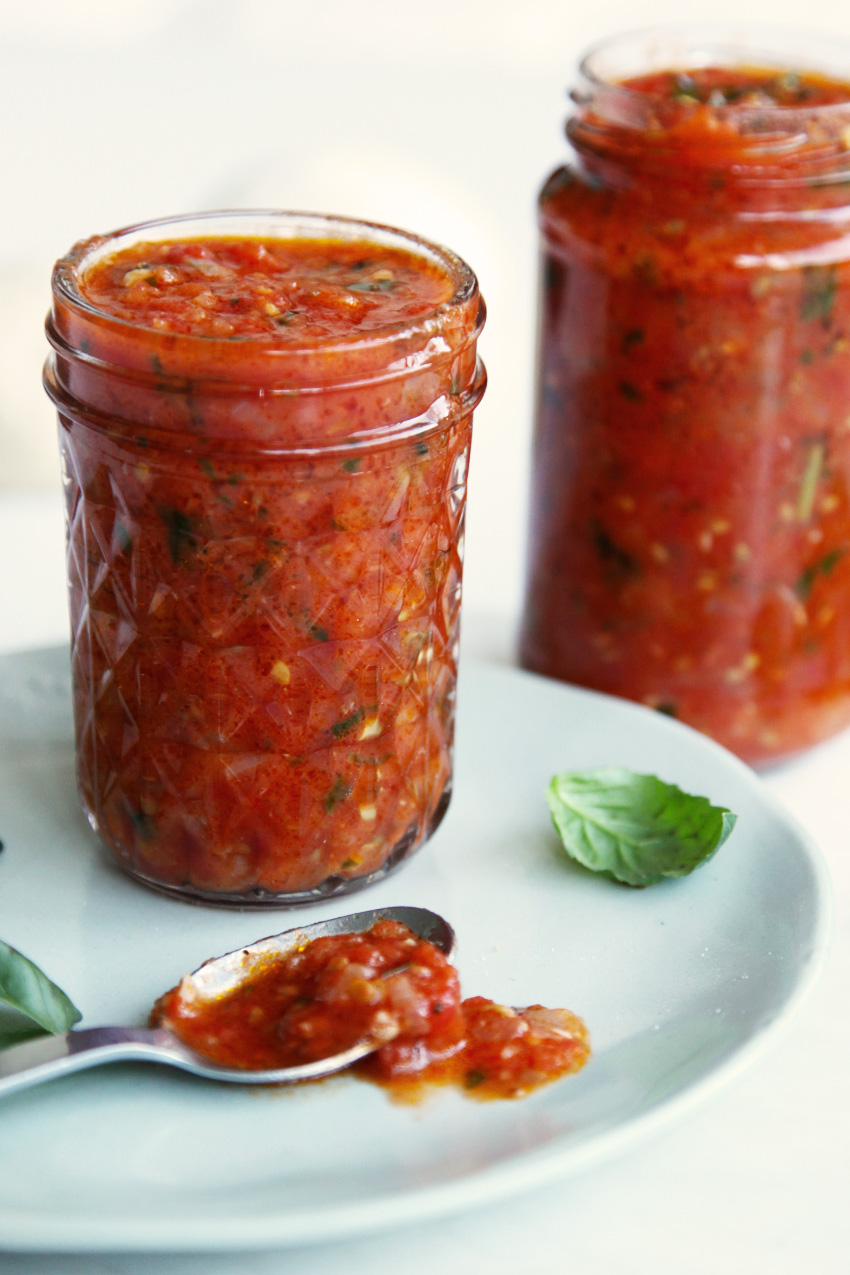 Homemade fresh tomato sauce is so handy to have on hand. I make a large batch and freeze it for a lazy day. I use it to add to pasta, as a pizza sauce, meatballs, a quick ragout, ratatouille, etc. So next time you go to the farmers markets grab a few kilos and make it fresh, it's super easy and so much better than the bought stuff.
All you have to do is remove the tomato skins and roughly chop, add all ingredients to a large frying pan or saucepan and simmer until it is the consistency and taste you like. I like to simmer mine for longer – about an hour to 90 minutes but it is still delicious after 30 minutes.
Freeze in small containers or sandwich bags – they take up less room.
Enjoy xxx
Fresh Tomato Sauce
Ingredients
1.5

kgs ripe tomatoes

(about 25 tomatoes)

6

tablespoons

olive oil

2

cloves

garlic; finely sliced

1

brown onion; finely chopped

salt and pepper

handful of fresh basil; chopped
Instructions
To remove the skin from the tomatoes, use a knife make a cross on the tomatoes and plunge into boiling water for a few minutes. Remove skin and when cooled enough to handle, peel the skin off and roughly chop.

Heat a large saucepan over medium heat and add the olive oil, garlic and onion. Cook until soft but not browned.

Add the tomatoes and using the back of your spoon break them up as much as you can. Bring to the boil and then allow to simmer for about 30-90 minutes. It will depend on how ripe you tomatoes are and the water content. Also the consistency and taste you like best.

Once the sauce has thicken up, add basil and season; add 1 teaspoon of salt and pepper to taste.