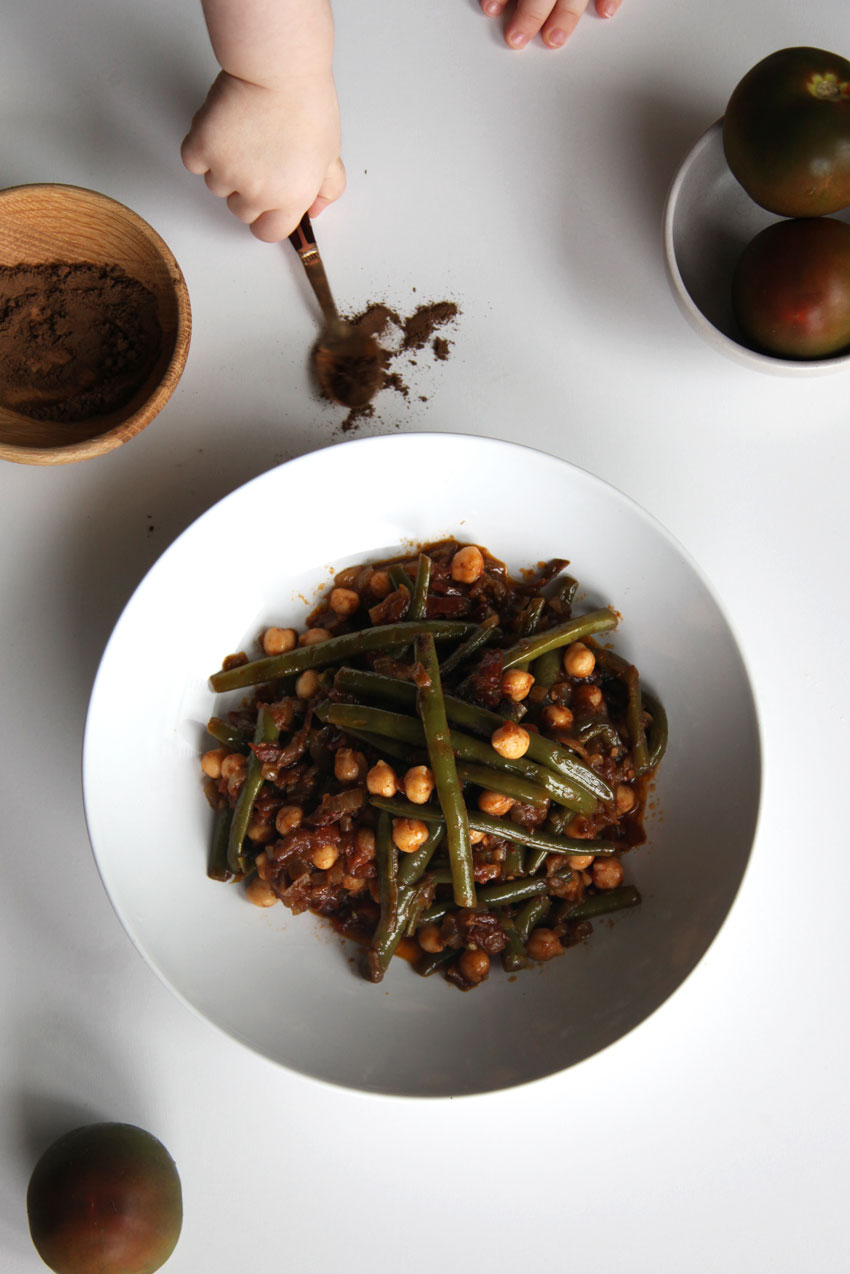 I just had to include the picture above. Check out the lower left hand corner. It's a baby Tyrannosaurus Rex! I noticed it when I was going through my photos – too cute! These shots were the best of the bunch, as that spice in the dish was everywhere and he was using it as finger paint by the end of it! It's not easy taking photos with a toddler.
H is becoming more and more involved in helping me cook of an evening. He just loves washing the fruit and vegetables, although I expect a few to go straight into his mouth. I once gave him a punnet of cherry tomatoes to wash and he ate the entire punnet in a matter of minutes! He also helps to set the table and loves to serve the salad or vegetable dish at dinner; such as this Lebanese beans dish that makes a great side to any meal. It is simple yet nutritious and full of flavour.
Lebanese Beans with Chickpeas
Ingredients
400

g

green beans

4

medium-large tomatoes; chopped

1

onion

, chopped

2

cloves

garlic

1/4

cup

olive oil

1

teaspoon

all spice

400

g

can chickpeas; drained
Instructions
Add the oil to a frying pan and sauté the onion and garlic until golden. Add the beans, tomato and all spice and stir to combine. Lower heat, cover with a lid and simmer; stirring occasionally for about 30 - 45 minutes or until the beans are tender. Add the chickpeas; stir and serve warm.