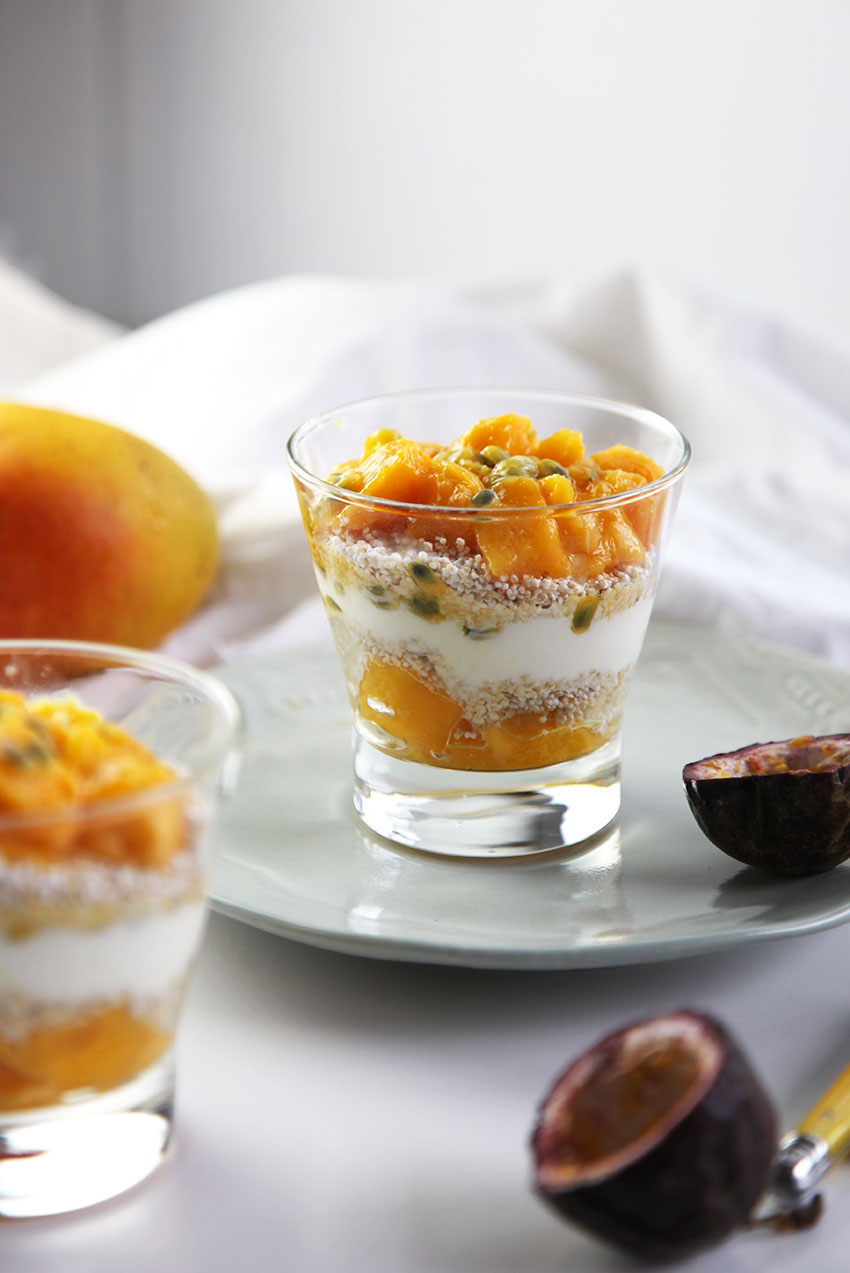 Parfait's are a favourite breakfast of mine. They really are so easy to make and you can fill them with just about anything you have on hand. This mango and puffed amaranth parfait is a new favourite combination. Summery, light and so delicious. It would also make a great healthy dessert.
Puffed amaranth is available from health food stores and some supermarkets. They are really tiny, airy puffs and are great for you. H absolutely loves it but if you think your child wouldn't go for it, you can combine it with the yogurt and it will go virtually unnoticed.
If you have enjoyed this recipe I have created a free eCookbook for my subscribers that includes this recipe along with a whole bunch of recipes for babies from 4 months of age.
The eCookbook has 40 + baby food recipes which includes baby puree, first finger food and toddler food recipes. If you are already a subscriber and want a copy, just leave me a comment below and I will send it to you.
Mango and Puffed Amaranth Parfait
Ingredients
Puffed Amaranth

Natural Yoghurt

1

Mango; flesh chopped

2

passionfruit
Instructions
Add some puffed amaranth to the bottom of your two glass and top with a couple of tablespoon of yoghurt. Top that with half the mango and then repeat to create another layer. Top with passionfruit and serve.
Notes
Puffed amaranth is also called popped amaranth.
I haven't given exact quantities because you can just add an amount that suits you.
For tiny babies, puree the mango rather than chop