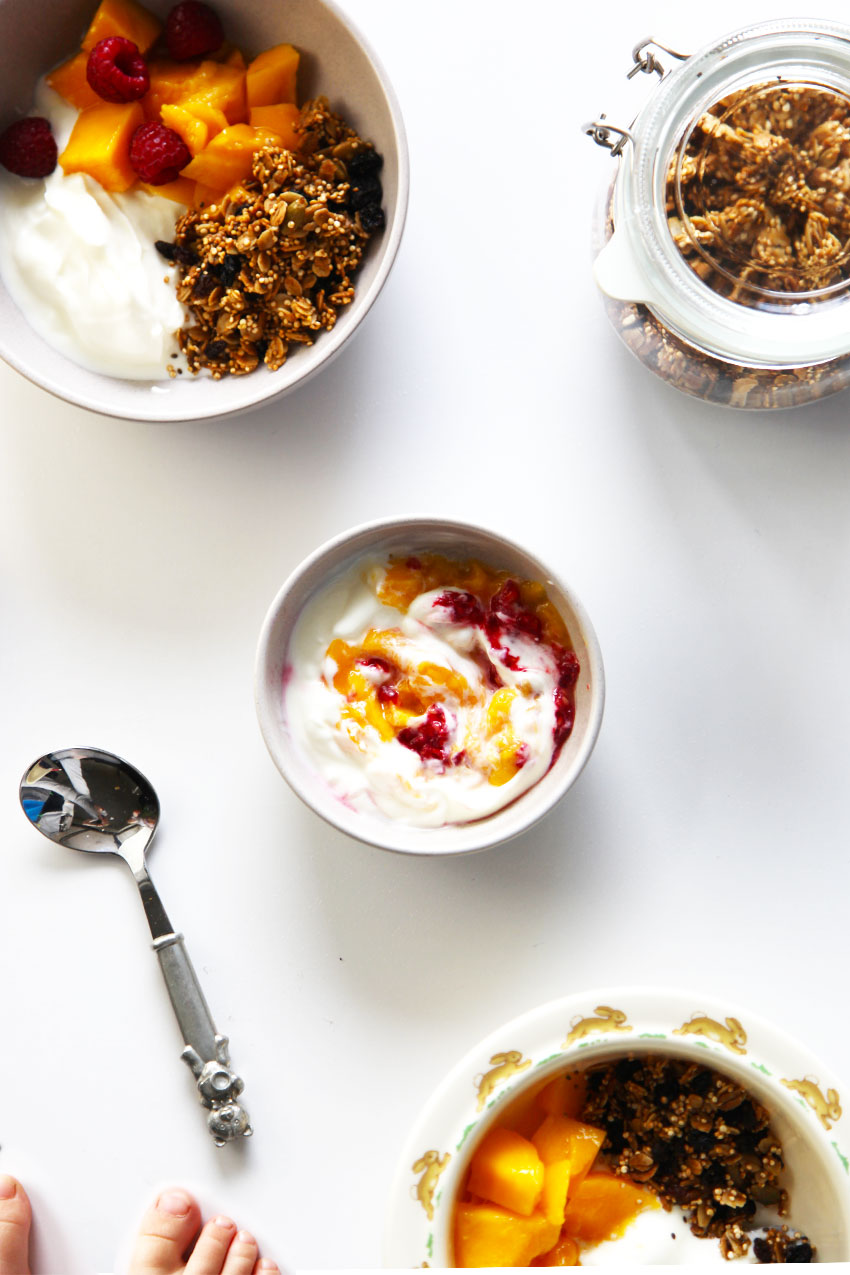 This is a delicious breakfast, dessert or healthy afternoon snack for Little Big H, with no cooking involved.
I like to swirl the mango raspberry and yoghurt rather than mix it all together, that way Little Big H gets a different taste with every mouthful.
He just loves yoghurt. I always serve him organic sugar-free natural yoghurt or greek yoghurt. Fresh or frozen raspberries both work a treat.
Don't forget to eat breakfast yourself – we are often too busy taking care of bub that we forget to eat. Make enough for yourself as well and add some granola or muesli to the mix.
Mango,Raspberry & Yoghurt Swirl
Ingredients
A handful of raspberries

(fresh or frozen)

1

Mango cheek

(fresh or frozen)

Natural yoghurt
Instructions
Mash raspberries lightly with a fork. I find it easier to blend the mango but you could use a fork. Combine mango and raspberry and add a dollop of yoghurt. With your spoon swirl to combine slightly